Joe Spallina is entering his tenth season with the
New York Lizards
. Spallina took over as Head Coach of the Lizards in 2012 and he helped bring a third MLL Championship to New York in 2015 along with five playoff appearances in seven years. Spallina is now stepping aside as Head Coach to focus on his duties as General Manager, a role he assumed in 2012.
His first major initiative was bringing on BJ O'Hara as the new Head Coach.
He now sets his sights on the
2019 MLL Draft presented by Cascade
. We sat down with Spallina to hear what the Lizards are looking forward to on March 9th at the Draft.
How are you preparing for the 2019 MLL Draft?
Studying, looking at rising seniors as well as stats and stat projections of target players. For the Lizards, being positioned in a lacrosse hotbed, geography is also a factor.
Do you have any superstitions around Draft Day?
Other than mock drafts, I try to be well prepared the day of the draft, as sometimes changing your mind or over-analyzing can have an adverse effect.
Who from your team staff will be assisting you with the Draft this year?
Myself and BJ O'Hara (Head Coach) are excited for our first draft together.
Is there a style of play or a personality you consider when drafting?
In the past, we would look at teams that play higher tempo but with the shot clock era beginning, we could see anyone break through.
What would a fly on the wall hear during the Draft?
We sweep the room clean, NO FLYS! All kidding aside, lots of strategy and trade talk.
Which college team do you think has the strongest senior class?
There are a bunch with strong senior classes, so to single out one or two would be unfair; but many of the top-rated teams have strong senior classes. As a college coach myself, senior classes are everything for college teams.
Which college team do you think will win it all this year?
No predictions. I have too many close friends that are head and assistant coaches.
Can you give us any of your top draft-prospects?
Nope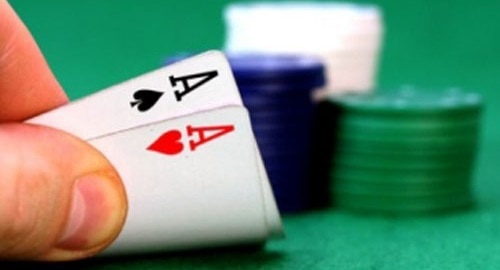 What do you think of the MLL Draft taking place at the NASCAR Hall of Fame this year?
I love that the draft is hosted at the NASCAR HOF. I think it's a great thing for the sport to be in different areas.  We love being a part of anything that enhances the fan experience.
It is ALL about the fans
.
Where should the 2020 MLL Draft take place?
At the Final Four, before the first game, in the middle of fan fest. We should have an outdoor stage and just pack the place. 
More About Lizards' General Manager 
Joe Spallina
Twitter: 
@

JoeSpallina
Instagram:
@joespallina
Joe Spallina is entering his tenth season with the Lizards, serving as the assistant coach for two seasons before being named head coach and general manager in 2012. That same year, he was named MLL Coach of the Year. Joe has led New York to five playoff appearances, including the Lizards 2015 MLL Championship. This was the first Championship title for the Lizards in over a decade.
Joe is also the Head Coach of Stony Brook University's Women's Lacrosse team. Under Spallina, Stony Brook has produced eight IWLCA All-Americans, five Tewaaraton semifinalists, four conference championships and four NCAA Tournament second-round berths. Joe is considered the winningest coach in program history.
He also played college lacrosse at Adelphi University for four years, where he won two Division II National Championships. Joe currently resides in Mount Sinai with his wife Marybeth and their five children.
More About the New York Lizards
The New York Lizards of Major League Lacrosse (MLL) were founded in 2001 as one of the original six franchises. Formerly the Long Island Lizards, the team won the Steinfeld Cup in its inaugural season, 2001, as well as in 2003, and 2015. The New York Lizards are owned by majority owner Medallion Financial Corp, Vice Chairman, Richard Mack, and other investors. In the 2019 season, the Lizards will play all eight of their home games at Hofstra University's James M. Shuart Stadium. For more information or to purchase tickets, please go to  
www.NYLIZARDS.com
. 
Instagram:
@nylizards
Twitter: 
@

LizardsLacrosse
Facebook: 
facebook.com/NewYorkLizards